About Us
The School Day: 8.30am - 3.20pm
At Camrose we have a 'soft start' every morning. The school gates open at 08.30am and children enter the building directly and go straight to class where supervised activities take place.
Pupils are expected to arrive before 08.45am. Children who arrive later than 08.50am must report to the main office where they will be registered.
There is an assembly, either for the whole key stage or specific year groups each morning. Parents are invited to attend when their child's class is giving an assembly.
Please look in the annual calendar and newsletters for details.
Routines for children in Reception vary slightly. Please talk to your class teacher.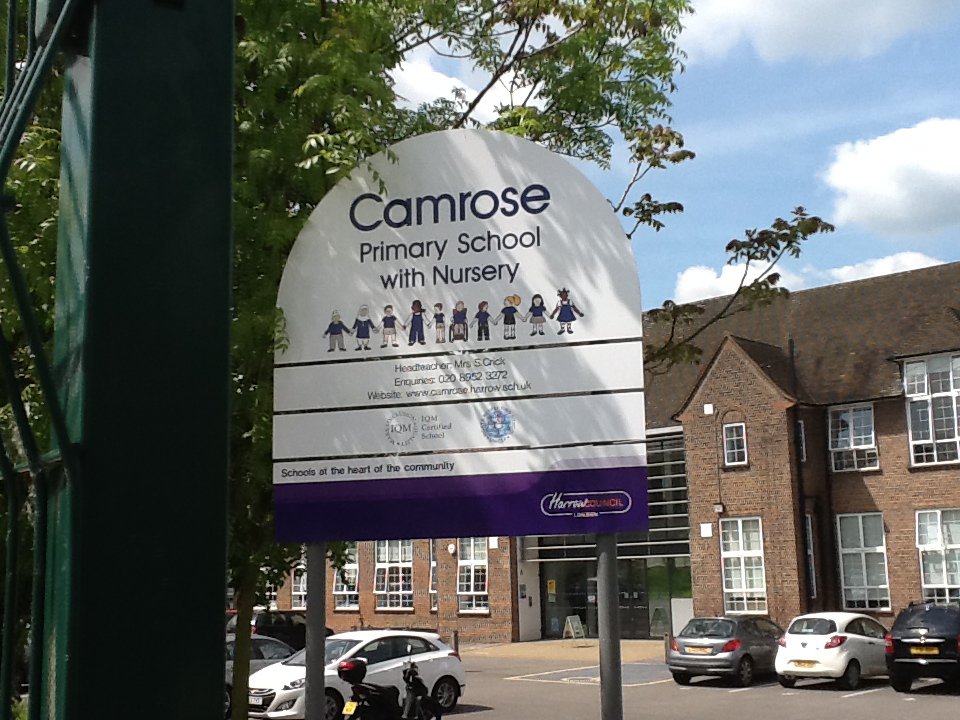 Year

Time

Morning playtimes

10.15am – 10.30am for KS2

10.45am - 11.00am for KS1

Lunchtime

Between 11.30am and 1pm

Reception Classes

11.30 - 1.00

Year 1

11.50 - 1.00

Year 2

12.00 - 1.00

Years 3 - 6

12.00 - 1.00
School gates open for parents at 3.00pm. The end of the school day is 3.10pm for EYFS and KS1 pupils and 3.20pm for KS2 pupils
School office hours
The school office is open to parents between 08.30am and 09.30am and 3.00pm and 4pm.
Our School is a place where children are the centre of daily life. We have high expectations for ourselves, children and staff alike.