Parents Educating Parents (PEP)
​We'd like to warmly introduce you to our parent volunteers
Nadia Mihai, Alida Preotescu, Amel Belhadj, Lidia Botosan and Nadia Sakhi

Our PEP parents are an integral part of the school and provide support to our community of parents, especially for those where English is not the first language. We currently have five PEP parents who between them can speak: Arabic, French, Romanian, Pashto, Dari, Urdu and Hindi.
These parents are volunteers who have committed to supporting the school on a regular basis. Over the coming months they will: plan and deliver workshops, provide home language support where necessary to our parents and children, update the parent board in the playground and update the PEP section on the school website.
Please feel free to speak to any of our volunteers to find out more about the work they do and feel free to approach them if you need support. They can be clearly identified by their 'purple volunteer lanyards'.
Mrs N. Patel
EAL Leader
A message from our parent volunteers
We are part of PEP (Parents Educating Parents), a group of five parents from different communities (Romanian, Arabic and Afghani). We are volunteers who try to be a link between parents and the school.
We will support Camrose to deliver workshops that will be beneficial for parents and their children.
If you need help you can always approach us in the playground. We are easily recognised as we will be wearing volunteer lanyards and we are always happy to help.
---
COME ALONG TO OUR NEXT PARENT WORKSHOP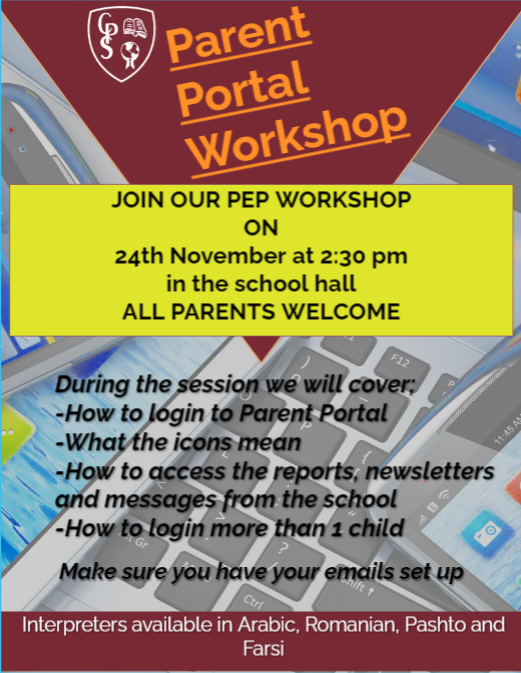 Click here to access the Parent Portal workshop PowerPoint